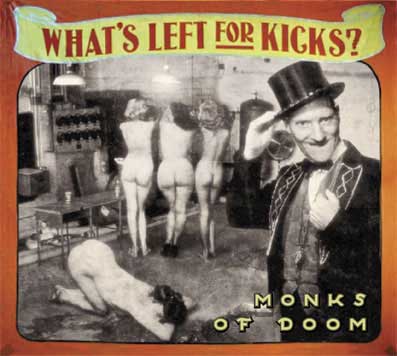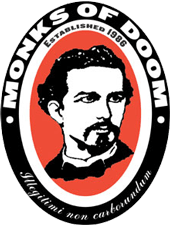 One of my favorite bands of all-time,
MONKS OF DOOM
, was a weird, hybrid, progressive/metallish group derived from an equally weird band called
CAMPER VAN BEETHOVEN
. The first Monks album dates from 1986, but check out this live reunion video from 2005 at The Hotel Cafe in Los Angeles, with evidence of a medley/jam riffing on a Raymond Scott classic, "Powerhouse" — download the video:
here
P.S. The Monks were including this cover in their live sets years before Irwin or I knew who Scott was.